---
MunchyMC Newsletter: Edition 29 - June 2020
Welcome to June's edition of the MunchyMC Newsletter! It's been another great month at Munchy with a lot of new faces popping up! Be sure to read all the way through, and without further ado, let's get right into it!
- Dishrespect
---
Promotions
Moderator

- DragonsMaker has been promoted to Survival Junior Moderator!

- Gould_ has been promoted to KitPvP and Prison Moderator!


- Nievaa has been promoted to Survival Moderator!


- hardah has been promoted to Survival Moderator!
Helper

- Toccataski has been promoted to Survival Helper!


- Rimurulu has been promoted to Survival Helper!


- Skysthelimit26 has been promoted to Survival Helper!


- Danior1 has been promoted to Survival Helper!


- iiRaidz has been promoted to KitPvP Helper!


- Gawkyy has been promoted to KitPvP Helper!
Event Team
- shockings has joined the Event Team!
Written by BFI01.
---
--|~News!~|--
This is where you will be able to find all the information you need about Munchy, as well as performing tasks such as player reports, support tickets and ban appeals. Check it out!
KitPvP Highlights!
While nothing has inherently changed during this last month on KitPvP, we can now comfortably say that the 3.0 update that has been planned and announced for quite some time now, is finally under way! There's no ETA on completion but this new update should make Kit feel like a new and refreshing place to be. We're all very excited for the community's feedback as we begin testing our new changes very soon.
Written by Examiner.
Survival Games Highlights!
The SG season has been extended until the end of July!!! Expect some decent updates within the next few weeks to better optimise performance and gameplay :)
Written by Examiner.
Prison Highlights!

July was another month full of updates!
New charms are now able to be added to your ultra legendaries, so save up that XP! The Dumbledore NPC can now add charms in exchange for experience levels to the Draco and Dumbledore ultra legendary sets, as well as the Sorcerer's Pickaxe and Dementor's Scythe.
This month also saw the implementation of the new quick prisonbreak event! It's the same as the prisonbreak we all know and love, but with a new twist… Everyone will have 5 minutes to loot chests around Azkaban, during which pvp will be disabled. But be careful, because people can still find a way to kill you with rares! After 5 minutes, everyone will be teleported to the deathmatch. The last prisoner alive wins!
It's time to get looting and fishing again! This month, a new legendary was added, and there are now new fishing perks up to level 80!
This month there was also a ton of item adjustments. You can view the full list of updates and item balancing by typing /changelog in game.


Here are the current leaderboard positions! Remember that there will be prizes for the highest ranking players!

Top Ranked
#1 - Shoblette - (XIV)(C1)
#2 - NoobMangler96 - (XIII)(D1)
#3 - Kalex31 - (XII)(B2)
#4 - Napkin0fVembz - (XI)(New)
#5 - csbenba - (X)(D1)
#6 - liambgames - (IX)(A4)
#7 - Fulceny - (IX)(A3)
#8 - Xiistaf - (IX)(B3)
#9 - joha4732 - (IX)(B1)
#10 - RPPR - (IX)(B1)
: Top Mined Blocks
#1 - Shoblette - ~ 30,164,000
#2 - siminq - ~ 14,912,000
#3 - ObeyIsHot - ~ 14,869,000
#4 - OlympicStar42 - ~ 14,808,000
#5 - RPPR - ~ 13,017,000
#6 - Remix1256 - ~ 12,707,000
#7 - Xiistaf - ~ 10,475,000
#8 - Kalex31 - ~ 8,572,000
#9 - OryxIsHot - ~ 7,972,000
#10 - SlimeCreepers - ~ 7,950,000
Most Chests Looted
#1 - Libtard - ~ 1,013,000
#2 - TSUTT_ - ~ 959,000
#3 - liambgames - ~ 834,000
#4 - csbenba - ~ 807,000
#5 - _Trap - ~ 636,000
#6 - 2086 - ~ 619,000
#7 - mony105 - ~ 590,000
#8 - BlokV - ~ 497,000
#9 - widow123456 - ~ 427,000
#10- whippingcream - ~ 424,000
Written by dxlicaterose.
Survival Highlights!
Spring Crates Released!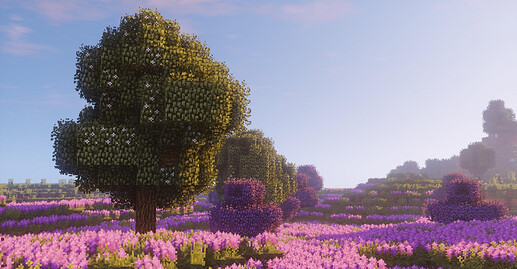 Stuffed full of some amazing gadgets, particles and pets, the new Spring crates are my favourites so far!
Whether you're rocking a stunning Petal Crown, wielding a fabulous Flower Pickaxe or embracing your inner Disney Princess with the Green Thumb, the contents are wonderfully fresh and fun!
The crates now also contain new custom Enchant Books, including the much coveted Efficiency 6!
Survival crates can be purchased from the MunchyMC buycraft

---
Build Competition!

As you may already have seen on the pinned forums post, there is another build competition going on for survival. The theme for this one is
Good vs Evil
.
You can either enter as a team or a solo builder, but there are rules that you will need to follow when submitting these in order to make sure you don't get disqualified from entry. The competition will close on Monday the 13th July and the winners will be announced a few days later.
Prizes of ranks, crate keys and exclusive particles are up for grabs, so don't hold back. Get your creative hats on and get building!
All rules and further information about the competition, including how to enter, judging criteria and where to post your finished builds can be found here
---
1.16 update!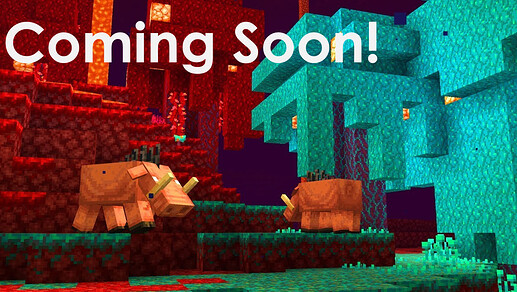 Get hyped! The Survival server will be updating to include all of the wonderful and very exciting 1.16 content! We don't have a set date for this yet (we need to tweak some things first, they made it awkward for us by adding so much gold!) but there will be plenty of warning once we do have a date! Shouldn't be too long now.
---
General Server Updates:
Server now supports 1.16.1
Map border increased to 15k
New system for regulating doubleplus fly perks in the extra worlds (info here)
All Crates adjusted with more loot
Mall shops now only rentable for 2 weeks at a time
Mall shop price increased to 100g per week
Written by Ibby.
Wool Wars Highlights!
Duels Competition
This month we've not had as much as previous months going on (in the public eye). Of the things that have though, we have the Wool Wars Map Competition for duels maps that has just ended, results will be coming out in the next couple of days so keep your eyes peeled.
---
New maps!
We've had some new maps added to Wool Wars recently from the likes of @glug4glug, @TimeDefender and @AFrenchBaguette with more maps to come too like a japanese themed map by @StrengthKills. Here's a quick preview of some of these: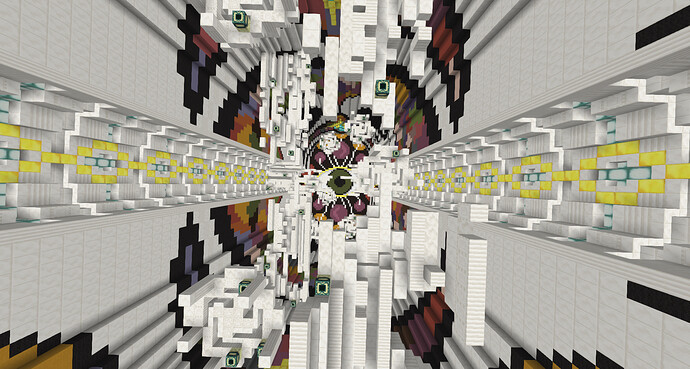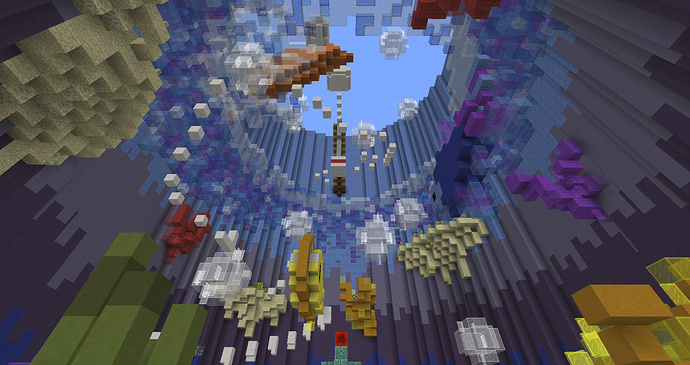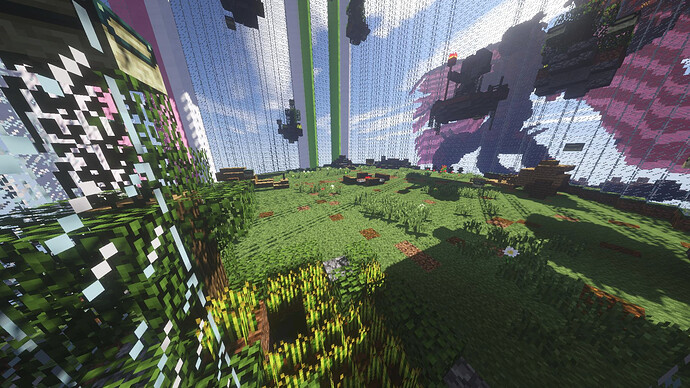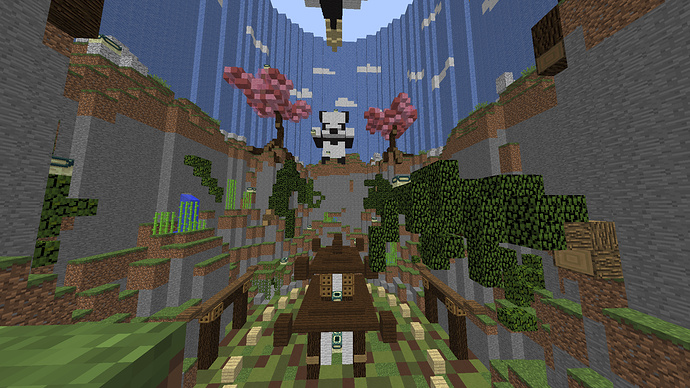 ---
Want to make and submit your own maps?
If you want a chance for your own map to be added to the server, be sure to check out my guide on how to do so, remember though, it's only a guide. You are allowed to let your imagination run wild, building crazy shaped maps and cool new themes!
---
That's all for this month on Wool Wars but as always, there are updates and more to come in the future so be sure to stick around!
Written by TheBoop.
---
And that is all for this month!
---
Thank you all for reading! We've got another great month on the horizon, so be sure to stay tuned! We hope you had a great June and continue to have a great July.
- Dishrespect