---
MunchyMC Newsletter: Edition 21 - August 2019
Welcome back to another monthly edition of the MunchyMC newsletter! We have a lot of announcements and fun things to talk about today, so make sure to stay tuned in for the whole thing! Without further ado, let's jump right in!
- Dishrespect
---
Promotions
Staff

- leCyber has become a Admin!


- Nikolas has become a Admin!


- Examiner has become a Senior Moderator!


- oBears has become a Senior Moderator!


- TheRedVelvetCake has become a Senior Moderator!


- EsioTrot has become a Senior Moderator!


- NuggetNed has become a Moderator!


- TeaLeafy has become a Moderator!
Helper

- Squishify has become a Helper!


- Errxr has become a Helper!
Prison Staff

- TheRedVelvetCake has become a Warden!


- EsioTrot has become a Sheriff!


- Joha4732 has become a Guard!
Event

- Nikolas has become the Admin in Charge!


- oBears has joined the Event Team Panel!


- EsioTrot has joined the Event Team Panel!


- 82602 has become an Event Member!


- Squishify has become an Event Member!


- RedBloomingRose has become an Event Member!
Idea Panel

- Joshios has joined the Idea Panel!


- xLuuk_ has joined the Idea Panel!
Bug Team

- xLuuk_ has become a Bug Team Tester!


- Joshios has become a Bug Team Tester!


- xShrek has become a Bug Team Tester!
Written by Gawky.
---
--|~News!~|--
Prison Updates!
Introducing Fabled rares!
The richest prisoners have discovered a way to craft rares with exciting new abilities…
By putting five of the same Legendaries together in a crafting bench, players can now create a Fabled rare, which has an upgraded version of the Legendary's ability! There are currently ten Fabled rares, with more to be added in the future.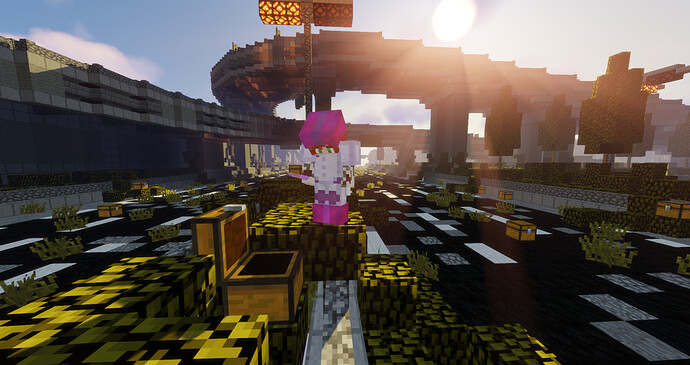 Looting outside is now more rewarding, as the Easter special rares can finally be found in chests! Legendary and Mythicals also have some cool sound effects when found outside.
You can view the full list of updates in the changelog here.
Written by RedBloomingRose.
Survival Updates!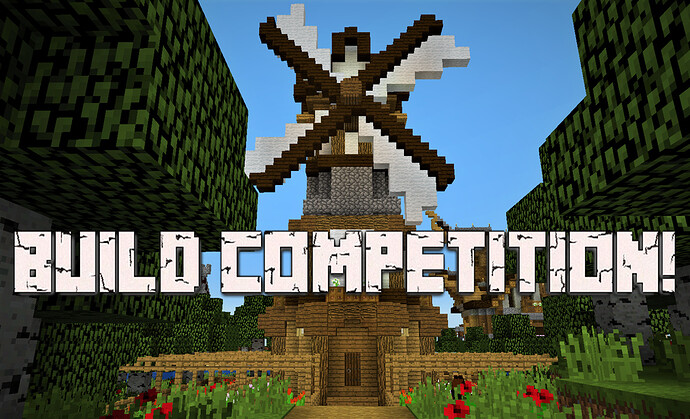 Survival Build Competition!

It is with great excitement that we announce a build/base competition that will be running on survival for the next two weeks!
As we near the end of this map we thought what better way to celebrate the hours of work and infinite creativity that people have put into it by having an epic build competition.
Judged by the awesomely fabulous iGotchu (our very own Build Team Manager and Admin), we're going to be handing out some huge prizes including a lifetime Munchy rank and an exclusive tag!
All three of our winners will also have a warp set at their builds in the archived map so everyone can appreciate them. Woop!
How to enter and the rules can be found here
The competition closes on the 14th of September, so make sure to submit your epic builds by then!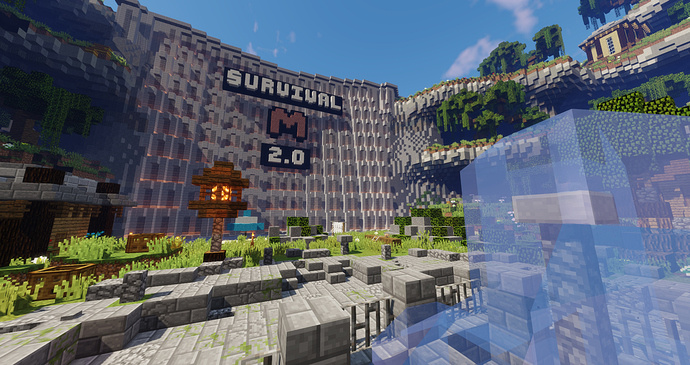 Survival 2.0 Reset Updates

It's official, the much anticipated MunchyMC Survival 2.0 reset will be happening before the end of the month!


We're not quite able to release a set date, but we will be very soon so keep your eyes peeled on the forums and in the discord.

Developers and staff have been very busy behind the scenes making this all happen and we're all ridiculously excited about it. There is so much amazing stuff in the works (though most of it is still secret, shhh). It's gonna be epic

Written by IntrepidBookworm.
---
Media Spotlight
Looks like it's that time of the month to share some spotlight on the Media throughout this community this month!
It's been quite some time since Woolwars was given some type of recognition, thanks to NuggetNed he was able to grab some of the best moments from his stream!
Looks like finessedkid has been busy recently going on an alt and grabbing some clips of him going against others in the arena undercover…
Finally, let's not forget about salem12005 amazing smash bro renders! Here are some previews of some of his work! Wanna try to get one of these amazing renders? Click the forums link and request!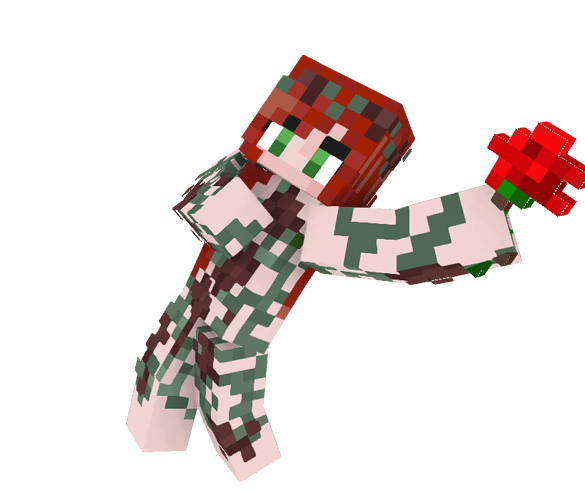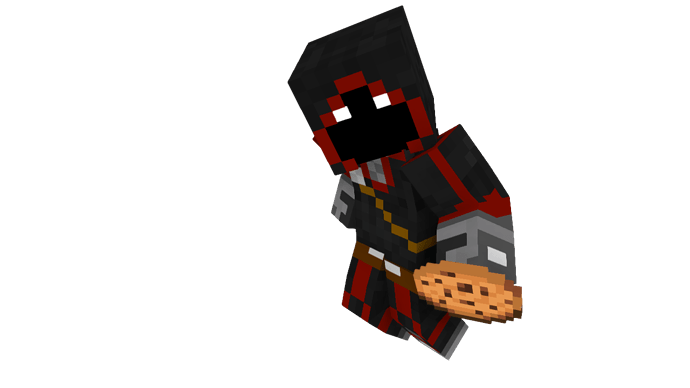 Written by Gawky.
---
Clans
Season II Summary (So Far)
This season, we've made many minor tweaks while we wait for the next season to make any major changes. Clans have reacted positively to this new competition being added, and we've have a multitude of battles since the season begun. If you'd like more information on clans, please reference this post.
TEMPO
MCGANG
CLOCK
Kevin
FatL
Solar
cLap
Moon
We also had one disqualification, with FatL being removed August 18th, 2019
Written by Examiner.
---
Events
Find the Button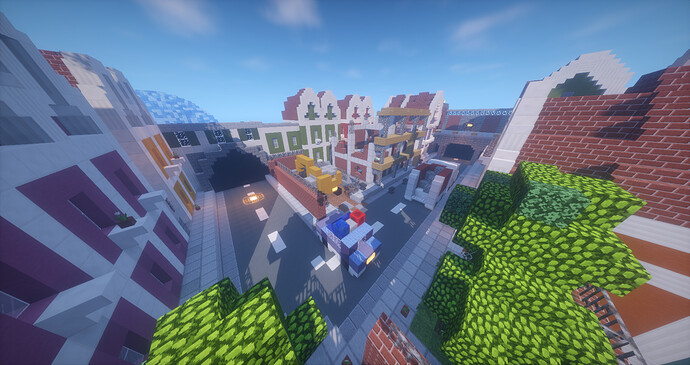 A new event? Can it be? Yes! Thanks to GeorgeeeHD, who has coded a new event called "Find the Button!" Essentially you have around 5 minutes to find the most amount of buttons! The max amount if 50 buttons are on the map. Will you be the first to find all 50 buttons?
Sumo Maps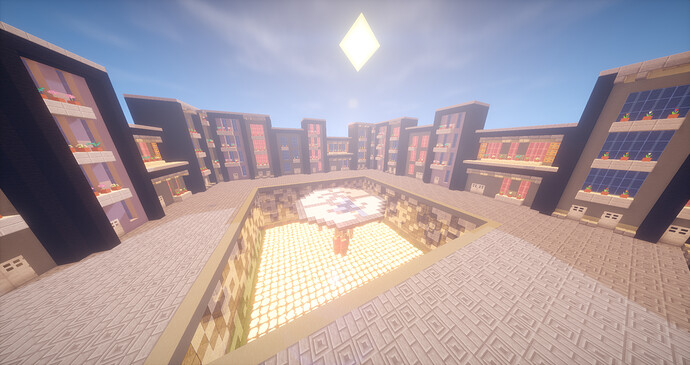 This is one of the few old sumo maps revamped and brought back for the current members of the community to enjoy and play on! Thanks to sadneo, xShrek, and igotchu for making this possible and touching the maps up! Good luck with trying not to get knocked off.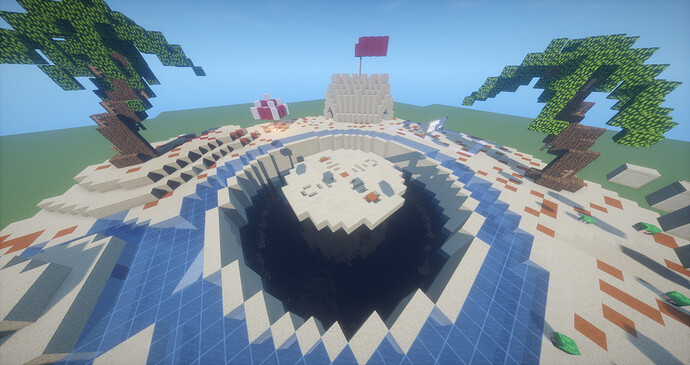 Ever wanted to have a nice day at the beach while hitting friends off a platform? Well, now you can with this amazing beach themed sumo map! With thanks to finessedkid, he's made this sumo map for the community to enjoy. Once again, good luck trying to not get knocked off so easily!

Revamped Classic Events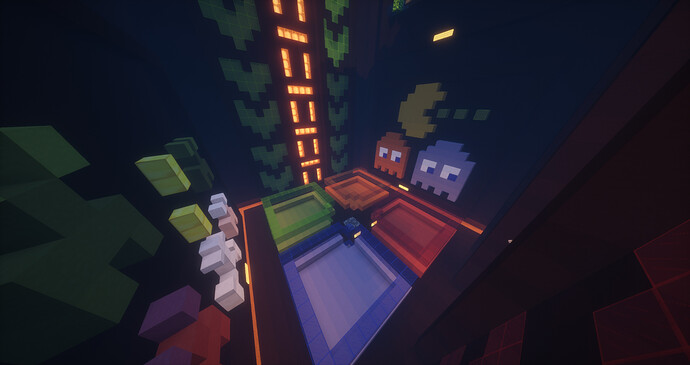 BLOKBASHER has been spending his time away in the Event world recreating some of your favorite events to play! He's made some new maps for events such as Waterdrop, Lucky Corners, and Parkour Run! This is just a sneak peek of what you can expect from accepting that TP in chat!
Written by Gawky/Dishrespect.
---
Antfrost Interview
Antfrost is considered by many among the staff team as the backbone of Munchy. Without Ant, the staff team would be significantly less coordinated, and the servers would run in chaos. As the Head-Admin of Munchy, with more responsibilities than almost everyone else on the server, Ant still makes a point of having great communication with the community and spends much of his free time working on maintaining the server. This month we were able to interview him about his work on Munchy! Click on each question to view his answer.
Questions:
---
What are some things you deal with on a daily basis as the Head Admin of Munchy?

From the day to day I typically deal with a lot of people messaging me on discord about their problems, with issues ranging from getting registered, being false banned, and payment issues, to name a few. I also take care of managing staff, so I watch over trial mods, make sure complaints are looked into, etc.
---
How did you find Munchy?

I managed to find Munchy after MCPvP shut down back in 2015. I had taken a short break from minecraft near the end of MCPvP for a couple months, and when I finally did come back it was already shut down. I started looking up some minecraft servers and came across Munchy's website, and lo and behold the owner was none other than BadBoyHalo himself. Back in the day I was a huge fan of his youtube channel when he did Hunger Games content and would regularly join his streams. So I hopped on the hub and a certain reindeer who was Mod at the time greeted me as we knew eachother from MCPvP and convinced me to stay.
---
When did you find Munchy?

As I mentioned earlier, I joined way back in July of 2015.
---
What made you decide to join the staff team?

So after playing for a few months on Munchy I quit minecraft, I didn't know it at the time but I was looking to be brought on as a Mod right around the time that I quit (oof). I joined back a few months later, and for first month I had no desire to be staff. I was very toxic. I would constantly spamming chat with things that I won't be saying on this post. However, I saw a need for more staff as there were quite a few cheaters, and after talking to Callahan he convinced me to try getting trial mod.
---
Who interviewed you?

So I had two interviews. The first time I was interviewed, it was hosted in the Mod channel instead of the admin channel on Teamspeak. By the time it started, there were 3-4 admins, and 6-7 mods in the channel. Needless to say I was so nervous I couldn't even answer questions and completely bombed it. Cheater decided to give me another shot the next weekend, and it ended up being Cheater and Dream interviewing me.
---
Do you have a favorite current staff member?

My favorite staff members are TheRedVelvetCake and Callahan.
---
Do you have a favorite former staff member?

Some of my favorite former staff include, Reakles, iiRaidz, and CookieCrazyDawn.
---
Have you ever been staff on any other server?

I had a bit of experience staffing on some friends servers, but nothing near the size of Munchy. Those servers at best averaged 5-10 players at peak times.
---
What is one of your most fond memories on Munchy?

I'm going to name a couple memories, as they all stick out to me. I used to be a huge woolwars fan and Callahan and I would often chill in teamspeak and play woolwars for hours. I also used to play prison quite a bit with my boys Ponk and Kyzzr. Finally, I got to meet my bestie iiRaidz as well as my boyfriend TheRedVelvetCake both through Munchy.
---
What is one tip you would give to people applying to be on the staff team?

If I had to give one tip it'd be this, don't fake it. It is painfully obvious when players fake acting mature and helpful in the hopes of getting a rank on the server.
Written by Examiner.
---
Community Questions
This month I was able to reach out to a few members from the community and ask them some questions about their experience on Munchy, and I have compiled all of their responses! Click on the questions to view their answers.
Questions:
---
Q1: How long ago did you start playing Munchy?

@TrimlyCheats: I started playing munchy on August 21st, 2015, on the account AlotPlayz. I found it from an old friend.
@bikeski: I started playing in the middle of 2015.
@FunnyJustCause: I have been playing Munchy for a little over two years. I've first found Munchy when searching for popular prison servers and I have been playing prison ever since.
@iiRaidz: I joined munchy back in 2016 before munchy though I played mcpvp when it had that red castle spawn anyways I found munchy off of the small server I was a moderator on and one of my friends who I played on there with told me about it, so I joined, and I met surprisingly the first craftclan we weren't really close at least not as close with Antfrost.
@saladbutter: I originally found munchy in about 2015 through mcpvp because that's what I played nearly all day long before it shut down.
@xShrek: I started playing MunchyMC back in the Summer of 2016. I had just came back from a long break after the shut down of McPvP and wanted to play soup again, Munchy was the first server that I found.
@Kalex31: I started to play munchy 9 months ago
@AriesGrill: I started playing Munchy in the summer of 2017. I found Munchy through BadBoyHalo and one of his storytime videos that had Woolwars playing in the background. I was looking for new servers to play, and I thought his server looked fun, so I gave it a shot and I'm glad I did!
@errxr: i started playing munchy back in 2015. i found it after someone told me that mcpvp was going to be revamped, so i was pretty excited.
@Squishify: I began playing Munchy the day that it opened which was in 2015. I found the server from playing MCPVP and I heard from some friends that Munchy was taking maze runner (my favorite game mode) so I was eager to join.
---
Q2: What is your favourite thing about Munchy? Why?

@TrimlyCheats: My favorite thing about munchy is the friends I made… If it wasn't for munchy I wouldn't have met some wonderful people and my life wouldn't be the way it is.
@bikeski: I like the community it is where I made lots of really really good friends and had a blast playing and spending time with them.
@FunnyJustCause: My favorite thing about Munchy is the community, I am very thankful to have met so many wonderful people on Munchy and I am very honored to call some my good friends.
@iiRaidz: My favorite thing about Munchy is the players. Throughout my time here, I've made a lot of friends, and I was able to acquire many many different emotional, funny, happy, angry, and most enjoyable moments on here with them.
@saladbutter: My favorite thing about Munchy is the community. Although some aspects of it seem toxic and stuff, I have so much fun with the players, and that's why I've stuck around for so long.
@xShrek: The main thing that I love about Munchy and probably still makes me stay around is the community. In my time here I have made a incredible amount of friends. I do not know where I would be to this day without them.
@Kalex31: my favourite thing about munchy is the fact that it has a kitpvp server and obviously I like the community in general.
@AriesGrill: My favorite thing about Munchy is probably the forums. I say this because there's so many community based discussions on here that everyone can contribute to. I feel like this is the place where so many amazing ideas can come to life through sentences and the help of the community. I also really like the forums because it's where you get to see your future Mods ingame, plus it's a convenient place to talk to your friends.
@errxr: my favorite thing about munchy is either the playerbase, or the entire kitpvp server. i feel the players welcomed me with open arms, and i think that is pretty cool. i also really enjoy pvping and always trying to get better. if you know me, then you know that i'm always playing kitpvp!
@Squishify: My favorite thing about Munchy has to be the community. I have always adored the players and my friends here, I can never stop smiling or laughing. Some may say the community isn't the best but I honestly disagree. Most members of the community are amazing.
---
Q3: What is your favourite moment/memory on Munchy?

@TrimlyCheats: My favorite moment… The end of map 1 of prison we had an all out war at /warp yard, it was so much fun!
@bikeski: My favorite memory is so hard to chose. I really enjoyed joining the event team and hosting events and chatting with the players. I also really enjoyed skipping 40 days of school one year to play munchy kitpvp with arctict and Zakoi - though I don't recommend doing that it was really fun and I was able to maintain a 3.9 gpa.
@FunnyJustCause: My favorite memory on Munchy was when I got accepted for the Event Team. I was surprised and super excited, hands down a very memorable moment on Munchy for me.
@iiRaidz: My favorite moment ever is seeing Antfrost become an admin on here throughout my time he has always been my beloved staff member EVER and ever since he was mod then SrMod promoted to admin brought tears to my eyes (literally) because of how fast he grew up and ever since he has been everyone's favorite admin, but he isn't anyone ideal admin to be around because of how scary he is with his freaking "mhm" yeah ant we know you try to act scary <3.
@saladbutter: I have so many to choose from, but to be honest with you I most enjoyed playing map 4 with my friends XplicitAssault, PapiFelix, Cyttt, DecapitatedAce, and Joedaboss. Joe joined kinda late in the map but we would all stay up and play all night long. I know it's not a specific moment, but that's when some of my best memories were made.
@xShrek: I have had many great experiences throughout my time, but my favourite one was back in 2017, where I hosted multiple events in Competitive by myself. At one point I had over 40 players participating in my Classic RR. That moment the competitive warp had more players than ever before. Keep in mind that I had no event perms, so it was a true challenge. At the end the event was successful and I believe everyone enjoyed it and had fun. This is truly a memory I cannot forget.
@Kalex31:my favourite moment on munchy is my wedding… the best day of my life. I am so lucky that I found the one…
@AriesGrill: This is a hard one since I have so many different ones, but I'd have to say that it would, in general, be any time I talked to my friends, or even random people, on Teamspeak. I don't know- there's just something about talking to new people that know nothing about you that is cool to me.
For a more specific answer, whenever Warlock505 let me join the Idea Panel! I absolutely loved working with other members of the community and I like nothing more than talking about my terrible ideas!
@errxr: It is hard to pick out 1 favorite moment because I have a lot of fun playing and interacting with the other players, but i'd say one of my favorite moments was when a bunch of players got together to just mess around and have fun. even though we weren't trying to actually play, we all just wanted to mess around. this experience helped me get to know some of the players i now call my friend.
@Squishify: My favorite memory on Munchy is playing the maze tournaments with my old friends. I remember Munchy used to host them and I would always participate, even if I was busy I would make room. That's how much fun they were!! I don't think I ever did win, but it was still so much fun.
---
Q4: If /marry was added to kitpvp and prison, who would you marry?

@TrimlyCheats: I would know not of who I would marry but rather who I would love, and who I would love is not what I know.
@bikeski: BadgerStains
@FunnyJustCause: Hmmmm if /marry was added I would marry Martha Stewart. She's my idol and one day she will log on to munchy. So everyone else… back off!
@iiRaidz: Since ant is taken from TheRedVelvetCake I'd marry LeCyber again
@saladbutter: you
@xShrek: Easy question, Emu
@Kalex31: I would marry the one that makes me happy everyday, the one that I want to play Munchy with, the one that I already married on Munchy… Iowa
@AriesGrill: JoshyYT for sure
@errxr: if /marry was added, i would most likely use it. Though i won't reveal who right now, it would be interesting to see who other players marry.
@Squishify: My buddy Mr. Bears of course. We're already married on survival!!
---
Written by RedBloomingRose.
---
And that is all for this month!
---
Another end to a productive month! We have a lot of new things coming in the next month or so, so stay tuned for next month's newsletter, and get hyped for Survival 2.0! We hope you had an amazing August and continue to have an amazing coming month of September. Have a great day, everyone!
- Dishrespect