---
Hello Munchies!
I am back with yet another update for you guys to enjoy! Do you play WoolWars a lot and want to brag about that nice and easily? Well this update is for you

Now you can level up, prestige, and flex your rank and dedication to the server! Not only that, but the New Year Build Competition winners have been decided and the maps will be added next week!
---
You will now earn XP points when you play games, get kills and get wins! This XP will go towards levelling up your account, earning prizes every 20 levels! You can see your level easily in the boss bar in the lobby, or in chat:

At level 100, you can choose to either continue levelling up past 100, or prestiging using the command /prestige. Doing so will reset your levels back down to 0 and give you a prestige tag:
Each prestige tag will have a different color as you continue levelling up and prestiging! I won't spoil them though!
---
> New Years Build Competition Winners! <
The winners have been decided! As there were six awesome submissions but only five winning spots, I have decided to add all the submissions to the game! But lets see what other prizes were won!

First place - $100 Buycraft or PayPal
Click to view!

The North Pole

By: ZeePog & Santamystix

Second place - $50 Buycraft or PayPal
Click to view!

Strange Dream

By: Greedly

Third place - $25 Buycraft or PayPal
Click to view!

Koi Pond

By: Lleila & Sharkpaws
Fourth, Fifth and Sixth Place - Wooly Tag
Click to view!

Santa's Solitude

By: @UhCrafty & thedutchknot

Acid Rain

By: Lillihpop

Winter Wonderland

By: itslemonnn
If you are one of the winners, please message me on Discord @ BFI01#2202 to discuss claiming your prize!
---
As you may have noticed, we recently added leaderboards in-game for you to see and drool over (with a lovely island made by @TheBlueComet).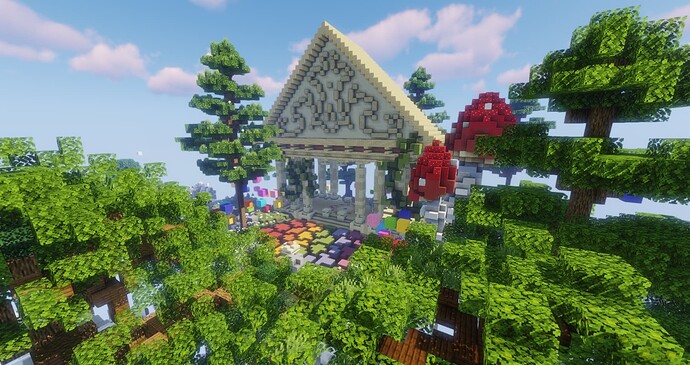 Included in that was a Season 1 stats refresh that will allow the current best players to show off their awesome skills! Every 3 months a new season will begin with a new stats refresh! Your lifetime stats will always be available too though!
---
The new update and maps will release Tuesday 15th March! See you then!