---
MunchyMC Newsletter: Edition 23 - October
Welcome back to yet another edition of the MunchyMC Newsletter! We hope you've all had a spooky month and enjoyed your halloween. There is a lot of exciting news packed into this newsletter, so without any further ado, let's get on to the newsletter!
- Dishrespect
---
Promotions
Staff

- Finessedkid has become a Moderator!


- Emstarrs has become a Junior Moderator!
Prison Staff

- Joha4732 has become a Officer!
Survival Staff

- Emstarrs has become a Senior Moderator!


- IntrepidBookworm has become a Senior Moderator!


- Devonymous has become a Mod++!


- RossRao has become a Mod++!


- Hardah has become a Mod++!


- 1WhiteFang1 has become a Mod+!


- CryptWarrior has become a Mod+!


- TheBoop has become a Mod+!
Helper

- Just_Shorty has become a Helper!

- Orips has become a Helper!
Event

- TheBoop has joined the Event Team!
Builders

- Hi_Im_Mikey has become a Senior Builder!
Idea Team

- TheBoop has joined the Idea Team!
Bug Team

- TheBoop has joined the Bug Team!
Written by Gawky.
---
--|~News!~|--
Kit Updates!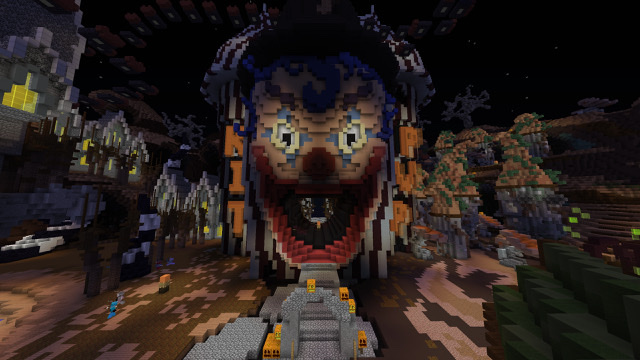 We've had quite the festive month for Halloween on KitPvP. If you haven't logged on in a while, you may have missed the new Halloween themed map built by @Hi_Im_Mikey and all of our other wonderful builders!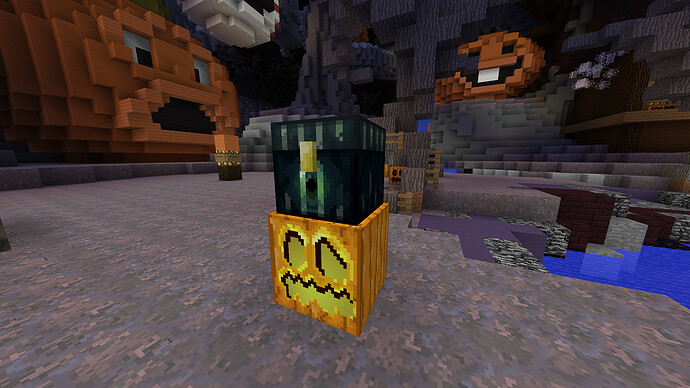 Additionally, there was a Trick-or-Treat event going on for the entire month of October, where players could run around and find chests with goodies or tricks. While the event may have ended, we hope you had the best of luck!
Lastly, there is currently a Kit Competition going on right now! This event, hosted by @cheater , gave all of the community contributors a chance to shine and have their kits added into the game. If you haven't already, be sure to vote for whichever kits you want added to the game here.
Written by Dishrespect.
Prison Updates!
Since prison map 6 is soon coming to an end, I spoke to the prison staff members to reflect on some of their favourite highlights from this map!
Click on the questions to view their answers.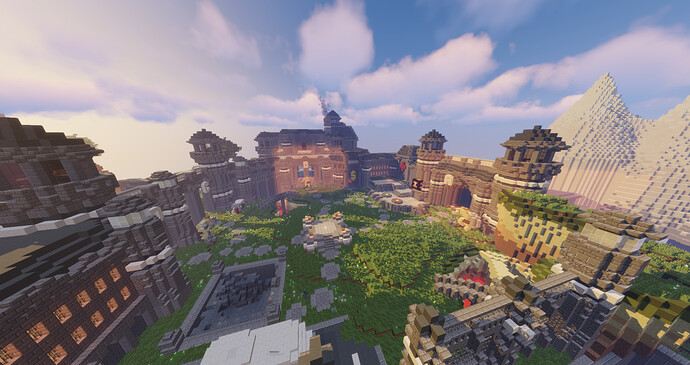 Questions:
---
What was your favourite rare item from map 6?

Joha4732
"My favourite rare item from map 6 is definitely the special rare TopHat! I was the first ever to find it in the game and I love the endless possibilities of combinations you can make with it!"

Sapnap
"My favorite rare was the hades crown so I could slip past enemy lines."

ImMCMMO
"My favourite rare item in map 6 would have to be Rabbit legs, they are just so fun to have on."

NuggetNed
"Heph Compactors- Just an overall amazing item that let me not have to worry about selling items manually once my inventory filled up."

RedBloomingRose
"The Hephaestus Extractor. It was the first rare item that I ever obtained this map. I found it outside before I even got an ultra!"

EsioTrot
"Plunder wand as I knew what it did at the start of the map and no one else did. As a result, I managed to make large quantities of money without anyone knowing how. A close second is ion/Hephaestus pic as I found both of these at the start of the map within 1 hour of eachother."

TheRedVelvetCake
"Nike Golden Wings, I love flying around the inside map!"

Antfrost
"My favorite item from this map is probably the Zeus Nimbus. This ability was originially around on map 1(props to anyone who remembers which item) and it brings back a sense of nostalgia for me."
---
What was your favourite feature introduced in map 6?

Joha4732
"My favourite feature introduced in map 6 is definitely the feature that allows you to loot chests that has already been opened by a gang member or friend! This feature was developed by Varmetek and I think it is genius as it encourages you to loot with a few friends or gang members which is what I think prison should be all about! Play together with your friends and become the strongest gang in the prison!"

Sapnap
"My favorite feature was the addition of mafia!"

ImMCMMO
"My favourite feature in map 6 would have to be Ultra Legendary's 100%"

NuggetNed
"My favorite feature introduced in map 6 was Fabled Rares. It gave all us endgame players one more set of items to grind before the next map "

RedBloomingRose
"Fabled Rares for the richest players! Also, farming provided an interesting alternative option to earn money."

EsioTrot
"Although prestige perks were broken, the concept was fun and unique."

TheRedVelvetCake
"I loved the new looting feature added to the scoreboard, I can actually make money outside now, and see exactly how I made. Also I can kill people for their loot money!"

Antfrost
"My favorite new feature this map was definitely farm cells. I think they added an interesting way to earn income that you can use actively or passively. They also made it possible for us to introduce all new abilities on rare items."
---
What are you most excited about next map?

Joha4732
"The thing I am most excited about next map is probably the different cell areas and maybe the outside world! I was very impressed by the work that the build team put into making the different cell areas in map 6 especially the C block and I look to being impressed once again by their amazing skills! I appreciate every second they put into making another amazing map!"

Sapnap
"Im most excited about the balance of POWER getting reset so everyone has an equal playing field again."

ImMCMMO
"The new map that is being built!"

NuggetNed
"I am most excited about the playerbase and old friends returning to prison at the start of the next map!"

RedBloomingRose
"I am most excited about all of the new items and the new theme! It will also be fun to start once again from scratch at the same level as everyone else."

EsioTrot
""

TheRedVelvetCake
"I'm excited for the theme… it's one of my favorites so far! I can't wait for everyone to see the new stuff next map!"

Antfrost
"My favorite thing about every new map is always the new rare items. I love seeing how creative we can get when implementing rare items, as it's hard to come up with all new abilities and often we're simply augmenting a past ability. It's also a lot of fun to try out new combinations of rares for pvp and mining sets."
---
Now it's your turn! What were some of your favourite highlights, and what are you most looking forward to next map?
Written by RedBloomingRose.
Survival Updates!
SURVIVAL RESET HYPE!
Guys, its finally here. Later today, at 8pm EST, the MunchyMC Survival server will be going offline. After a sleepless night for our Devs and Admins, the sun will rise to the day of the OFFICIAL RELEASE OF MUNCHY SURVIVAL 2.0!!
The server will be coming back online on the morning (EST) of Saturday 2nd (I asked Callahan roughly when it would be happening, and he said 'yes', so I guess just when its ready). I cannot put into words how excited the whole of the survival team are about this!
Do hop on the server today if you have time – there are some community organised events happening to celebrate the end of the old map, including this one organised by our lovely @plantasia and the epic @CorruptMarine . Share some memories, spend all your gold, make all your diamonds into hoes, go wild!
To commemorate, the survival staff team and I have put together a few of our many, many screenshots of all the incredible memories we all have from this map. Do share yours too!
Our Photo Gallery


Yin making friends (the only acceptable name for a cockatiel is conk)
The origins of HAM?!
We <3 Eric
Em on a llama at HAM?! Clan Base


Hai there


ALL THE DOGGOS
Gettin down on the dance floor
Melon aboose
EPIC Survival Build Competition
When Dev won the Bumperboats competition
Totallyyyyy not abusing…
PIE PARTY!!!
The Hacker Cage, dundunduunnnnnn
Hotel Community Build, tis very epic
twinning


Adorbs


Biggest mountain ever. Anyone who says otherwise is a liar
'we killed her "family" and were giving her their flesh'
Its just true that…Survival has the best community!
xLeafBud_ (if you dont know, you're a noob)
Shoutout to @xLuuk cos we all know you love LeafBud so much <3
We are Callahan



SEE YOU ALL IN THE NEW WORLD



Keep an eye out for an updated guide on the forums with all of the new features explained (and the old features updated).
Written by IntrepidBookworm.
---
Media Spotlight
LiamTBN finally released the much-awaited MunchyIRL V10… and it is one of the largest yet!

This month NuggetNed proved that he cannot pvp, and that he needs to be in creative mode to win a 1v1!

Who wants a muffin?

Youtuber Faster released another remix, and it's muffin time!
Lastly, Zyphon raided one of BadBoyHalo's streams… with bald penguins.

I'll let him explain!
Written by RedBloomingRose.
---
And that is all for this month!
---
Thank you all for tuning into another monthly newsletter! It seems that everything is finally coming full circle, and all of the built-up hype will finally be satisfied! We've got a lot of interesting events and updates coming very very soon, so don't lose all of your hype just yet. Us on the Newsletter Team all hope you had an amazing October, and we hope you have an even better November!
- Dishrespect