---
MunchyMC Newsletter: Edition 23 - November 2019
Hey guys! I hope you've all had a wonderful November and a patriotic Thanksgiving. Welcome back to the newest edition of the MunchyMC Newsletter! I say, pretty much, the same thing every single newsletter, so here's your obligatory "without further ado, let's jump right into it"!
- Dishrespect
---
Promotions
Staff

- Gawkyy has become a Junior Moderator!


- Errxr has become a Junior Moderator!


- NoEffortName has become a Junior Moderator!


- CryptWarrior has become a Junior Moderator!


- TheBoop has become a Junior Moderator!


- Chaelosm has become a Trial Moderator!
Event

- CryptWarrior has joined the Event Team!


- 1WhiteFang1 has joined the Event Team!


- Hpf has joined the Event Team!


- Rainfalls has joined the Event Team!
Helper

- MissHolliee has become a Helper!


- Rainfalls has become a Helper!
Written by Gawky.
---
--|~News!~|--
Prison Updates!
It's finally here! … almost.

On Saturday the 14th of December at 11am PST / 2pm EST, prison map 7 will be released!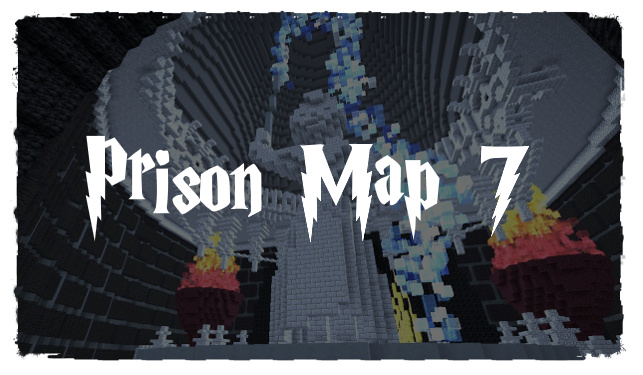 After the reset, every player's rank will be completely reset back to 'New' and everyone's balance and inventories will be cleared. This means everyone gets a fresh start, and the balance of power will be restored!
There are a bunch of exciting additions in map 7, including a completely new theme, completely new rares, a completely new inside and outside map and many exciting new features!
See if you can guess the theme based on these pictures of the inside map!





And while you're at it, check out these pictures of the outside map too!




Many people have been hard at work to ensure that this map is as good as possible! @Varmetek has put in countless of hours working on development with assistance from @Antfrost and @TheRedVelvetCake while @igotchu, @Hi_Im_Mikey and @Blocker have been building a completely new inside and outside map for us all to enjoy.
Written by RedBloomingRose.
Survival Updates!
Believe it or not, but we're coming up to a month since the OFFICIAL SURVIVAL 2.0 UPDATE was released. Since then, the server has had a few hiccups, a few dramas, and a whole bunch of fun.
In celebration of the festive season, the lovely @RossRao also gave our spawn a Christmassy makeover!
Because it reset just a lil after the last newsletter, I thought I'd go over the major changes in this new version of survival, in case you missed them:
The World Map was reset to a brand new 10k x 10k block 1.14.4 world
Shiny new Crates were added - these contain a chance to win loads of exciting new features such as pets, particles, gadgets and disguises. Here is a post explaining them.

Reroll crates were also added

Most major systems were given a revamp to make them easier to use

There is now a central /menu command to make everything more accessible
The claiming system was overhauled
The mall shop system was upgraded and improved

The wonderful old map has been copied over to a museum world where you can peruse it at your leisure by doing /museum
A new punishment feature has been added for survival-only offences, which involves trapping players in a lovely jail cell for them to think about their actions while everyone else can stare and laugh at them.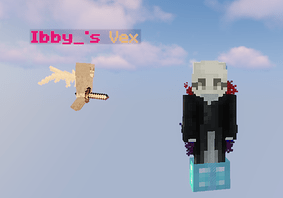 Hopefully at some point in the near future there should be a more detailed changelog (cough Callahan) created, if you are interested in that kind of thing.
If this all looks daunting, never fear! The Guide to Survival 2.0 on the forums has been updated and should tell you everything you need to know about getting started on our fantastic server.
Unfortunately, the server has been experiencing ongoing issues with performance that are related to the 1.14.4 version that it currently runs. The magical reindeer has been working hard on doing everything humanly possible to optimise the performance, but the server still suffers at max capacity and so sadly we aren't able to lift the player cap any higher than 50 players at the moment.
Do stay tuned as we have some exciting further updates planned for the server, so this is just the beginning!
---

As you may already have seen on the pinned forums post, there is currently a build competition going on for survival. This is unlike the first build competition though, as we have decided to implement a theme for the entries, and with the festive season coming up the theme is based on an



ENCHANTED CHRISTMAS


We will be accepting entries of builds, parkour maps, mazes, minigames, redstone machines, note block songs, pixel art or anything else your heart desires!
You can either enter as a team or a solo builder, but there are rules that you will need to follow when submitting these in order to make sure you don't get disqualified from entry. The competition will close on Saturday the 21st December at Midnight GMT (7pm EST) and the winners will be announced a few days later.
Prizes like survival ranks and the exclusive Snowman tag are up for grabs, so don't rush. Get your creative hats on and get building!
All rules and further information about the competition, including how to enter, judging criteria and where to post your finished builds can be found on @Ibby's Survival Christmas Competition post.
Written by Ibby and TheBoop.
---
Huge Black Friday Sales!
MunchyMC's Black Friday Sales are still live until December 3rd!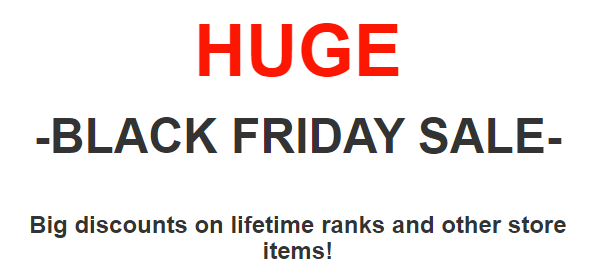 Almost everything is on sale, including:
Lifetime Global, Prison and Survival Ranks!
Prison and Survival crates!
All kits and tags!
Make sure you get in quick and score some sweet deals on the store!
Written by RedBloomingRose.
---
Media Spotlight
D3ltakun took some time out of his day and money out of his wallet specifically in order to annoy BBH.
sadneo got some clean combos in Brackets!
CANKRII went onto Munchy and created a Sumo Montage, in which he defeated our best PvPer- Sowl. He must've been cheating.
Fuusky/Kpo created a combo-tage on our KitPvP server!
Written by Dishrespect.
---
Fumaz Interview
During the month of July, Fumaz became a Junior Developer! Currently, he's been making Wool Wars amazing for us. He's been doing his work in silence and has been trying to be as efficient as possible. This month we have decided to interview him to show and get some questions about his work and on his time on Munchy!
To check the answers click on the questions!
Questions:
---
How'd you find out about Munchy?

I originally found out about munchy by watching one of Skeppy's videos where he was trolling BadBoyHalo.
---
What made you want to start coding/developing for servers?

I really like Java and I've been playing Minecraft for quite a few years now, so I simply combined these two passions of mine and here we are.
---
When you're away from your computer what type of things do you tend to do?

I like reading and listening to music a lot.
---
What is a tip you have for anyone who's looking into coding?

Don't give up. If you've been trying to fix something for a while, take a break and clear your mind.
---
Can we expect any great things coming to Wool Wars near future?

The update is big, and while a huge part of it is bug fixes, there are a lot of new interesting features coming too.
---
What's your favorite server other then Wool Wars on Munchy currently?

Definitely survival. I met a lot of great people there and I really like survival in general.
---
How have you enjoyed the community ever since you've joined Munchy?

I found Munchy's community great since the beginning and really like the friendliness and kindness everyone here has.
---
Have you been apart of any other servers/games that you've helped code on?

Only private servers where I played with my friends and made plugins to have fun.
Written by Gawky.
---
And that is all for this month!
---
We hope you enjoyed this month's newsletter, and we would also love to wish you a happy December and even happier holidays! Thank you all for reading and I hope you all have a great day.
- Dishrespect