Hey, Munchies!
Welcome to the 48th edition of our monthly Newsletter, and the first one of 2022! We're off to a good start this year with some exciting news across the network over the past month. Let's take a look:
- Atterax
---
Promotions
Moderator
- 262ms has been promoted to KitPvP & SG Moderator!

- Sript has been promoted to WoolWars Moderator!
Junior Moderator
- AlluTheVallu has been promoted to Survival & WoolWars Junior Moderator!
Build Team
- TheBlueComet has joined the Build Team!
Bug & Idea Team
- Atterax has been promoted to Global Senior BIT Member!

- Twinkiewinkie has been promoted to KitPvP Senior BIT Member!

- itslemonnn has joined the Bug & Idea Team!
Newsletter Team
- Atterax has joined the Newsletter Team!
Written by Atterax.
---
Global Highlights!
Staff Applications OPEN!
The first staff application season of the year has now opened, and will continue until March 1st! You can now apply for Helper or JMod on any of the gamemodes, take a look at this post for more information. Best of luck!
Applicant count: 105
As of 1/31/22
---
Bug & Idea Team Applications
On the 18th of January applications for the Bug & Idea Team were closed, the application review phase has ended and if you applied and were not contacted about joining the team then unfortunately your application was denied.
We had 50 applicants this season, and 14 of them were accepted! Thank you to everyone who showed interest in joining the BIT, if your application was denied there are no restrictions on applying again. Good luck to any future applicants and congratulations to the accepted ones, they will officially join our roster soon. :)
---
Munchies of the Year
The annual Munchy of the Year competition came to a close on January 1st! 35 players and staff members who had made a big impact on the server in 2021 were nominated to be the Munchy of the Year in one of 7 categories and the community cast their votes on who they thought should win. Here are the results:
Congratulations to the winners!
Written by Atterax.
KitPvP Highlights!

Welcome to the first KitPvP highlights of 2022!


Unfortunately we don't have alot to talk about but let's get right into it anyways!
New Event Maps!
Week 8: Siege Team Deathmatch
by
Oryeo
Week 9: Arabian Nights Solo Dodgeball
by
paengi
Week 10: Mushroom Forest SuperSumo
by
Virale
Week 11: Ryu Temple Spleef
by
paengi
Written by DutchMTC.
Prison Highlights!

Remember that two players will have items named after them at the end of Map 8R!
The

#1

Top Rank player will have a Legendary in Map 9 named after them.
The

#1

Ultras Looted player will have an Ultra Rare in Map 9 named after them.
Top Ranked
#1 - Chance1337 - (XVIII)(New)
#2 - Joedaboss - (XIV)(C3)
#3 - NotOryx - (XI)(A4)
#4 - MYTHICAL_RARE - (X)(A1)
#5 - Craz33 - (IX)(B2)
#6 - TSUTT_ - (IX)(New)
#7 - DrSnoty - (IX)(New)
#8 - GlitchCrown - (VIII)(B4)
#9 - xCorgo - (VIII)(B3)
#10 - saladbutter - (VIII)(New)
Most Ultras Looted
#1 - TSUTT_ - 1,560
#2 - MYTHICAL_RARE - 702
#3 - DrSnoty - 550
#4 - Joedaboss - 539
#5 - Leeaff - 487
#6 - LegMuncher66 - 404
#7 - Chance1337 - 284
#8 - Craz33 - 228
#9 - saladbutter - 210
#10- biz10 - 196
Written by dxlicaterose.
Survival Highlights!

Hi folks! There wasn't much happening in Survival this month, but let's get into it nonetheless, shall we? (If you stick around until the end you may see the return of an old trend :p)
I. Valentine's Day Events !
Announced this month, the wonderful @Alkemystix will be hosting three Valentine's Day events on the 14th of February at 6-8pm GMT! The two winners of each event will receive custom head awards and more! Let's get into it shall we?
---
First event to be hosted will be the Love Tunnel Boat Racing! This is a duos boat racing competition, through 'love tunnels' as @Alkemystix phrases it :p
The winners of this event will receive 1 Winter / Normal Crate Key and a Custom Bouquet Head!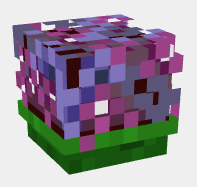 ---
Second event to be hosted will be the Partner Parkour! This event is a duos parkour race, with your cooperation with your partner being vital to success!
The first place winners of this event will receive 2 Normal / Winter Crate Keys and a Custom Rose Head!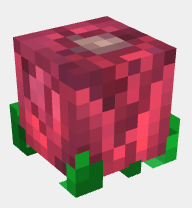 There will be other prizes for the second and third places for this event, which you can find on the original post!
---
Third, and final event will be the Valentine's Day Themed Build Battle! This event is (you guessed it) a duos build battle competition, with the lovely @DutchMTC, the ever memeing @danior, and stinky @infernalfae judging!
There will be 20 rooms, with 20 minutes to build your entry, and the materials will be provided! Taking other blocks into your build will end in disqualification, so play fairly, kids!
First place in this event will guarantee you 3 Winter / Normal Crate Keys, 1000 Gold and Custom Chocolate Box Head!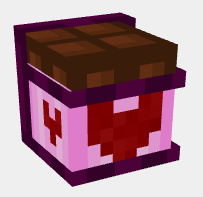 ---
Click on here to learn more about these events! Familiarise yourselves with the rules, and overall Good luck and have fun! Thank you to the wonderful @Alkemystix for building and hosting these events, we love you Alke!
II. The Return of Out-Of-Context Survival Quotes!
Welcome new folks and old folks to the return of OOC Surv quotes! Now some of you may know this, and some of you may not, but this is basically how its done! Have any of your friends said anything sus in Survival, that you wish you could immortalise with the power of the internet? Well, here's your chance!
During the month, if you find any sus quotes from your friends, feel free to message me them on Discord at fae#4984 and I will choose the funniest, most out of context-able quote to put in the Survival section of the newsletter.
Starting off this month, is the wonderful @VioletRay. Smh my head ray. smh.
---
And that's basically all for now folks! I apologise for the short Surv section this month, and for the lack of energy probably noticeable in this :p I promise February's will be muuuuch better, especially with the return of OOC! See you all next month!
Written by infernalfae.
---
woolwars

Hey guys, welcome back to our latest installment of "Zombie tries to make the woolwars section so small that nobody sees it and he doesn't have to write anything". If you're reading this, I've failed, which means I have to continue the rest of this section. sigh. I was so looking forward to escaping cheater's basement.

NYBC. or maybe NBYC. Wait, what's the acronym again?

The new years build competition(or was that the new build years competition?) has come to a close. The submission deadline has ended, and the judging will begin. Which map will win the years new build competition? idk. Check next month's newsletter for updates

when the red wool trophy is sus

Have you ever wanted a dragon win effect? How about a lobby gadget? Or maybe a custom kill message? Well, we can't give you that, but we can give you an ORANGE GLASS LOBBY HAT!!! WHOOOO

The cosmetic update dropped last month, and in all seriousness it has been a great update. Play and win games to earn mini crates, and open them in the lobby to earn cosmetics or token rewards. You can also purchase saint crates from the shop. These crates only give rewards from the top two rarity tiers.

BFI01 informed me that he wants people to express their appreciation by sending him an among us gif, so make sure to shoot him a dm!

pink and purple

Do you want extra responsibilities? Would you like to be targeted in every game because of your rank? Are you willing to put up with a nonstop torrent of peer-to-peer cyberbullying? Well boy do I have an opportunity for you. Staff season has begun! Woolwars is looking for mature, active, and well known players who want to make the server a better place. Anyone interested should apply on the forums. Good luck to all the applicants! (I'm applying for helper)

MunchyMC database leak - disambiguation

On January 19th, an unknown hacker was able to backdoor the munchymc website and access both the emails and ip addresses of several dozen woolwars players. The exploit was quickly patched, and our servers are once again secure. If you're on the following list of affected players, be sure to change your passwords and ip addresses.

list of affected players

LMFAOOOOO



I really hope I genuinely scared at least one person with that. In any case, enjoy @SolusContinuum and @brlna sneaking a quick make out session behind the portal. Look at their cute matching outfits

Remember to dm me any kiss cam submissions at Zombie#4847

That concludes this months edition of woolwars! This year has gotten off to a great start, and I can't wait to see where woolwars goes next!

Written by ZombyBot01.
Community Art Highlights!
Hi there, Munchies! Over at our community discord server we have had many talented artists share their projects with the community, here I will be highlighting some of the wonderful works of art that have appeared over the past month.
Click here

---

Mysaan

Illustration of LunaInSpace


Illustration of VioletRay


Illustration of Pingu_God


Survival community farm staff


Survival staff members


---

featherpaw

---

Novalon

Illustration of Mysaan


Illustration of BadBoyhalo, DutchMTC, & Omarmu


---

Paint22

Illustration of McDonalds


Illustration of HELIXED


Illustration of TwinBattleBLT


Illustration of G3B_


---

Moon1e

---

beanep

Illustration of Wolfez


Illustration of thecolorblurple


Illustration of joekoe


---

Sharkpaws

Illustration of Kybz


Kiwi Clan


---

PandyMatt

Illustration of WoolwarsGuys


---

Ibby_

---

fluffnado

---

Simfonija

Illustration of MeerkatMist


Illustration of DutchMTC


---

Fhai

---

smhBerryy

Illustration of Sharkpaws


Illustration of C1OUS3R


---

Hope you enjoyed these pieces as much as I did, keep an eye on the artwork channel in the community discord and the next newsletters for more! :)
Written by Atterax.
---
---