---
MunchyMC Newsletter: Edition 34 - November 2020
Welcome to the November newsletter, where some exciting things have happened! Firstly (and most importantly) my birthday was this month, happy birthday me! Secondly, lets check out everything else…
- BFI01
---
Promotions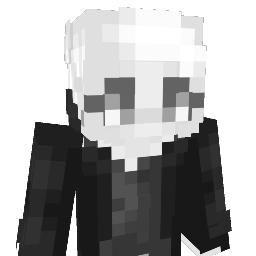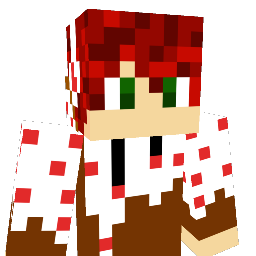 This month I am extatic to announce that we've had not one but two promotions to Global Admin: @Ibby and @TheRedVelvetCake!
They have both worked tremendously hard on their respective servers, managing them and creating new content for a long while: with Ibby expanding Survival's playerbase tenfold with fantastic updates and content, and Red successfully managing the objectively most popular and best performing Prison map to date!
Whilst they will continue to work hard on their primary gamemodes, they now have access to the full range of Admin tools so they can take on even more responsibility and make an impact server-wide!
Congrats guys, this was SO deserved its unreal

Admin

- Ibby_ has been promoted to Global Admin!


- RedVelvetCake has been promoted to Global Admin!
Event Team

- DrakeOfStars has joined the Event Team!

- Gawkyy has joined the Event Team!


- Plephix has joined the Event Team!


- EggNogg has joined the Event Team!
Build Team

- Cookize has joined the Build Team!


- DaanB has joined the Build Team!
Written by BFI01.
---
–|~News!~|–
KitPvP Highlights!
Finally, the time has come to make some major announcements regarding KitPvP 3.0! All the information regarding the update will be soon to come on the forums and discord! Check back very soon for more information :D
Written by Mikeal.
Prison Highlights!

After many months of anticipation, map 8 of prison has finally been released! The theme for this map is Superheroes and Villains! Not only does this map bring a whole new inside map and a whole bunch of new rares, it also introduces a bunch of new features that have never been seen on previous prison maps (Such as new skills you can level up, challenges to complete and new tasks to complete on prison by mining wood!)
With the new map, every player's progress and cellblock is completely reset to new, with everyone beginning once again on a new playing field. The following players have earnt the most riches and secured a place on the leaderboards in the first 4 days since the release of map 8!

Top Ranked
#1 - Cyttt - (B4)
#2 - bevoboss - (B3)
#3 - whippingcream - (B2)
#4 - Shoblette - (B2)
The following players are all tied at rank (B1): bhi, liambgames, CuteCat, N8_Nate_, strongblade786, Nikee_, Ponk, dxlicaterose, drage_mannen_jr, iiRaidz, shadowgodz19, Jhinity and THETORQHE.
: Top Mined Blocks
#1 - Cyttt - ~ 502,000
#2 - TheWaltDisney - ~ 214,000
#3 - strongblade786 - ~ 180,000
#4 - dxlicaterose - ~ 144,000
#5 - bevoboss - ~ 144,000
#6 - Jhinity - ~ 130,000
#7 - Shoblette - ~ 123,000
#8 - EeveeNoises - ~ 119,000
#9 - disneythewalt - ~ 118,000
#10 - SICKO_MODE_PVE - ~ 115,000
Most Chests Looted
#1 - Gould_ - ~ 36,000
#2 - _Trap - ~ 34,000
#3 - saladbutter - ~ 27,000
#4 - Xiistaf - ~ 25,000
#5 - SIMPSLAYERFELIX - ~ 22,000
#6 - mony105 - ~ 20,000
#7 - iiRaidz - ~ 19,000
#8 - Libtard - ~ 17,000
#9 - liambgames - ~ 17,000
#10- Nikee_ - ~ 15,000
Written by dxlicaterose.
Survival Highlights!


Spawn Decorations:
In order to get into Christmas spirit, spawn was decked out by staff members to kick off the holiday season! Included in this decor, multiple presents lay about the area. Written on each, are the IGN's of each winner from the previous Xmas events!

Christmas Decorations
---

Christmas Events:
Last year, a series of gifts led up to Christmas day. However, this year, in order to make the experience more inclusive and fun, staff members @RossRao and @oCrypt have created festive events, each giving out custom heads to the participants, as well as unique one-of-a-kind holiday prizes to each event winner!
See the original announcement post, as well as the dates for each event here!
The first Christmas Event (Merry Corners) was hosted on the 25th of November with an outstanding amount of players showing up, and with an epic map created by the one and only @DragonsMaker!
Have a peep!
---

Spoopy Build Competition Winners:
Each competition, we are amazed at the incredible talent shown by survival builders. This round was no different - each of the judges were astounded at the incredible entries that were included. It was very hard to pick a winner.
🥇 First Place was presented to @Ayella and @ManofHarad for "Daughter of Ungoliant"!

View their build here!

🥈 Second Place (TIE) was presented to @Rimurulu and @Xiistaf for "Beware the Unknown"!

View their build here!

🥈 Second Place (TIE) was presented to @mato000we for "He Has Risen"!

View their build here!

🥉 Third Place was presented to @ZeePog and @Alkemystix for "Nekravol, Citadel of the Damned"!

View their build here!
Psst… Keep a lookout for more ~festive~ build competitions in the near future!
Written by RossRao & DragonsMaker.
Wool Wars Highlights!
This month WoolWars had a fantastic Free For All tournament on the HUGE map: Kevin!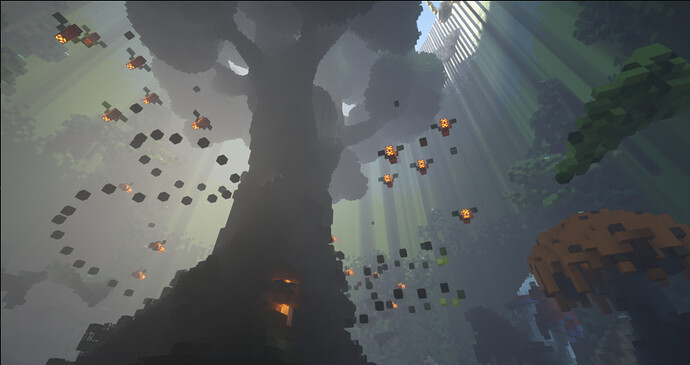 So, who won?
In third place: @xLuuk
Earning himself a month of SUPER!
In second place: @joekoe
Grabbing a month of ELITE!

And in 1st place: @GiantRooks

:
Winning a month of LEGEND and an exclusive WOOLY tag!
Congrats guys and thanks to everyone who participated! Don't forget to join the Wool Wars Events Discord so you are ready to play in all the future events and tournaments!
Written by BFI01.
Build Team Updates!

---
New KitPvP Maps! - 2.0 Update Island map🌴

@Clockyy
A known player, media rank and former builder had the opportunity to update his old KitPvP Island Map. He has been working and updating his old map for the last few months, on the Build team server. We really appreciate the effort that has been put in the map, and we hope to see him building more stuff for Munchy!
You can check out the map clicking here! The players will be able to play it in the next KitPvP 3.0 Update!
---
---
🧱 -~ NEW BUILDERS! ~- 🧱

One of our newest official Builders, Cookize!

After a 2 months of trial, @Cookize finally has joined the MunchyMC Build team as an official builder, we are more than sure that he will make great maps and we wish him the best on his position as an official Builder!
---

And one of our newest official Builders, DaanB!

As the winner of the KitPvP Event Maps competition, we gave him a trial to proof his skills at building, all along with stunning builds and an amazing design, @DaanB passed his trial with an insane map, we wish him good luck on his builder position and we expect brand new maps for MunchyMC!
Written by SierAlex.
---