---
MunchyMC Newsletter: Edition 31 - August 2020
Welcome back to your monthly edition of the MunchyMC Newsletter! We have a lot of interesting content packed into this month's newsletter, so be sure to stay tuned and read all the way through!
- Dishrespect
---
Promotions
Senior Moderator

- oCrypt has been promoted to KitPvP, Wool Wars and Survival Games Senior Moderator!
Moderator

- Aiadeva has been promoted to Survival Moderator!


- DragonsMaker has been promoted to Survival Moderator!


- CookieCrazyDawn has been promoted to KitPvP and Wool Wars Moderator!
Junior Moderator

- spookywilloww has been promoted to Survival Junior Moderator!


- Skysthelimit26 has been promoted to Survival Junior Moderator!


- rainbowscribble has been promoted to Survival Junior Moderator!
Helper

- ToastyGhostys has been promoted to Survival Helper!


- Ayella has been promoted to Survival Helper!


- FlareSox has been promoted to Survival Helper!


- SmoonC has been promoted to Survival Helper!
Forums Moderator

- Atterax has been promoted to Forums Moderator!
Event Team

- McDonalds has joined the Event Team!


- Nievaa has joined the Event Team!
Build Team

- Aiadeva has joined the Build Team!
Written by BFI01.
---
--|~News!~|--
KitPvP Highlights!
The long mentioned Kit 3.0 update has been going through a good amount of alpha testing recently and we anticipate launching sometime soonTM. Further updates can't be given at this time, but we can promise Kit will be a different place in not too much time

Written by Mikeal.
Survival Games Highlights!
Survival Games has gone through some extensive GUI and gameplay tweaks this past month, and some more major gameplay introductions are planned for the future. Expect some much needed changes and optimizations to SG coming in the near future :D
Written by Mikeal.
Prison Highlights!

This month saw the introduction of a bunch of new items! Save up your legendary rares, because FOUR new fabled rares are now craftable including Bellatrix Heels, Sword of Gryffindor, Hagrid Magic Beans and Hagrid's Hook. There are also two new ultra legendaries; the Gemino Bow and Snape Eyes! Lastly, pull out the fishing rods! There's a new fishing special to reel up; Luna's Charm.
There are also a few new commands to assist you in game!
/haul claim - claim your fishing haul rewards.
/fish togglereward - to hide fishing reward messages from showing up in chat.
/invclaim - faster item claiming.
/ignore - when you ignore players, you can no longer see their gcoord messages.
You can view the full list of updates and item balancing by typing /changelog in game.


Here are the current leaderboard positions! Remember that there will be prizes for the highest ranking players!

Top Ranked
#1 - Shoblette - (21)(C1)
#2 - RPPR - (XVIII)(B1)
#3 - whippingcream - (XVII)(New)
#4 - Trill_On_Top - (XVII)(New)
#5 - Xiistaf - (XVI)(C1)
#6 - Napkin0fVembz - (XVI)(New)
#7 - Libtard - (XV)(B1)
#8 - liambgames - (XIV)(C4)
#9 - Fulceny - (XIII)(A3)
#10 - NoobMangler96 - (XIII)(A3)
: Top Mined Blocks
#1 - Shoblette - ~ 40,846,000
#2 - SadGh0sst - ~ 21,910,000
#3 - ObeyIsHot - ~ 19,603,000
#4 - Remix1256 - ~ 16,378,000
#5 - OlympicStar42 - ~ 15,795,000
#6 - DanSwag_ - ~ 15,134,000
#7 - siminq - ~ 14,912,000
#8 - RPPR - ~ 13,609,000
#9 - toccataski - ~ 12,074,000
#10 - Xiistaf - ~ 11,035,000
Most Chests Looted
#1 - Libtard - ~ 2,473,000
#2 - RPPR - ~ 2,273,000
#3 - whippingcream - ~ 1,526,000
#4 - liambgames - ~ 1,244,000
#5 - Xiistaf - ~ 1,216,000
#6 - Gould_ - ~ 1,209,000
#7 - csbenba - ~ 1,187,000
#8 - TSUTT_ - ~ 1,098,000
#9 - Shelbee_ - ~ 911,000
#10- bloklol - ~ 814,000
Written by dxlicaterose with assistance from Xiistaf.
Survival Highlights!
Build Competition!

As you may already have seen on the pinned forums post, there is another build competition going on for survival. The theme for this one is Five Block Challenge .
You can either enter as a team or a solo builder, but there are rules that you will need to follow when submitting these in order to make sure you don't get disqualified from entry. The competition will close on Monday the 14th September and the winners will be announced a few days later.
Prizes of ranks, crate keys and exclusive particles are up for grabs, so don't hold back. Get your creative hats on and get building!
All rules and further information about the competition, including how to enter, judging criteria and where to post your finished builds can be found here
---
General Server Updates:
Player cap upped to 115 slots
Its been a quiet month on survival, but we have plenty of exciting things happening behind the scenes so stay tuned for those!
Written by Ibby.
---
Wool Wars Highlights!
While Wool Wars has not had many noticeable updates for the players side this month, Fumaz has been hard at work in the back ground looking into bugs and how to fix them, we have also been making some changes to the staff team and are very excited for the upcoming staff application season to see all the new applicants. But you can look forward to our plans for future events and we have even had a new tag introduced this month called the MapMaker tag.
I won't spoil the surprise of what this new tag looks like, but I can tell you it's very exclusive, you can earn this tag by having your map submitted and accepted onto our gamemodes, so very few people even have it! If you think you should have this tag as you have created maps for our servers please feel free to contact an us on a support ticket and we can look into this for you.
This tag can still be earned from now, so if you are looking to get your hands on that premium tag then be sure to submit your best quality maps so they can be put onto our server!
Written by TheBoop.
---
Interview with DarkKnights22!
DarkKnights22 is our newest itty bitty Trial Developer, so I've got the inside scoop for you all, answering the important questions like what is favourite flavour of egg is!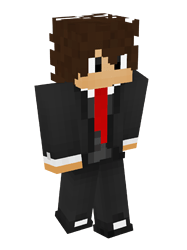 So Dark, what/who brought you here to Munchy, and what made you stick around?

I watched Bad's and Skeppy's YouTube videos for a while and I wanted to apply for developer because it would be cool :)
We all know you are a junior dev now here on Munchy, but what are you assigned to work on?

I was assigned to work on Survival Games.
How long have you had a passion for coding and what's your favourite project you have worked on?

Nearly 2 years, and I'd say my kits plugin. It's a public one on spigot and mcm, loved working on it since it has many features that suit different servers
Do you have any areas of coding that you think you are particularly good at, and do you have anything you want to learn more about?

I don't think there's a specific area I'm good at, but I always want to learn more. Just during the trial process I learnt a lot more than I anticipated.
Do you have any projects that you want to do on Munchy in the future?

Making Survival Games the most popular game mode ;)
What's your favourite flavour of egg?

There's different flavours of egg??
How long have you known you were the best burger flipper in all of bikini bottom?

Since the day I was born.
Who do you idolize?

Me
Tell us something interesting about yourself?

I'm 15 and I work a lot on factions servers - that's primarily where my reputation and skills come from.
I want to thank DarkKnights for taking the time to answer my, slightly off topic questions, and wish him the best of luck with his future here!
Written by TheBoop.
New Newsletter team writer: SierAlex!
Message from BFI01:
I am pleased to announce that fantastic Builder @SierAlex is joining the Newsletter team as a writer! SierAlex will be writing a monthly section on what the Build team has been up to, and I have no doubt it will be very interesting, informative, and full of gorgeous builds and exclusive sneak peaks! SierAlex puts a great amount of effort into everything he does and I think you will all notice that in his section! Please give him a warm welcome :)
---
Build Team

Early this month, the Build Team got its own category on the Newsletter! Here I'll be writing and showing our most recent updates and news.
- New Maps:
And for this month, we've been working on new maps for the future gamemodes' updates.
We are re-making and building brand new maps with more detail, effort, and secret easter eggs!
We still have a lot of stuff to do, and we expect to make more maps in the next weeks! We keep improving and planning a lot of future projects, so be excited about the next updates!
- New Builders and Trials:
This month, we got a new Builder and Trial!

Aiadeva
managed to pass her trial with amazing projects, we really appreciate her to be on our team as she'd made an incredible job.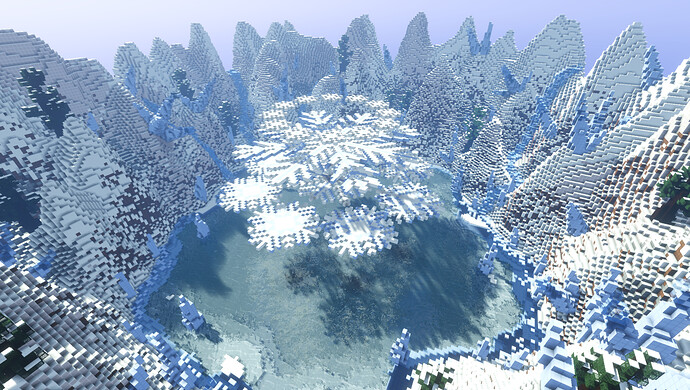 Our current trial Cookize is still finishing his project and it looks very promising. We're really excited about it and it's coming along really well.
Mikeal will also be co-managing the Build Team from now, he's making a good job, and we're happy to see him on the Team. :)
The applications still open and we usually review and discuss about them. That is all and goodbye! =)
Written by SierAlex.
---
And that is all for this month!
---
Thank you all so much for reading! We on the Newsletter Team all hope you thoroughly enjoyed the newsletter, and we can't wait to see you guys next month!
- Dishrespect